Rebecca Wooten's Recommendations
Rebecca was referred to us from a personal friend. We were more than impressed with her professional approach to marketing our home. She had many resources available to assist us in the process as we were working from out of state. She had tools in place to let us know when our home was shown & we  had the opportunity to see the feedback immediatly. She juggled multiple offers & helped us chose the best offer. If we had another home to sell, she would be our choice!!!
---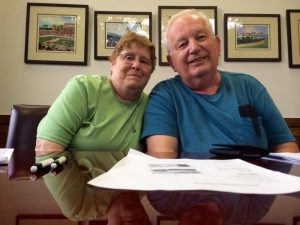 Jack and Carolyn Murphy
Jonestown, TX
Very professional. Very thorough. Really cares about the people she works for. Sold house 3rd day it was listed. The photos and brochures were outstanding. I was really impressed with her.
---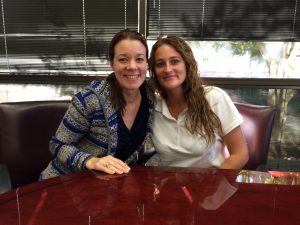 Rebecca Wooten was very professional. I highly recommend her if you're looking to sell your house. House buying and selling is a process and you want someone who is knowledgeable and committed. She was great from the start with advice on how to stage our house to what to expect next. We were  extremely satisfied with her services!
---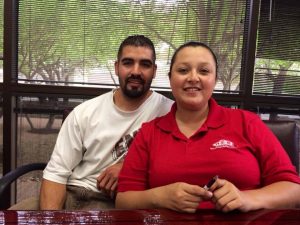 Sabino Beccera
Leander, TX
Our experience with Rebecca Wooten has been more than pleasurable, she is an awesome person as well as an awesome new friend. She has always displayed total professionalism and is very knowledgeable along with being very reliable. From beginning to end, everything has been great!
---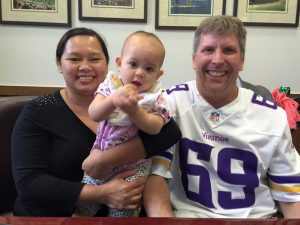 Greg Brown
Cedar Park, TX
Rebecca is a great realtor she is very a professional and helped us buy and sell our house. always give her 100% TIME and EFFORT to my needs. She always available when we have questions and we need help regarding the house and even in personal matters. I would highly recommend Rebecca for any real  estates need. A+ across the board
---
withlovefromaustin
Cedar Park, TX
Attentive to detail, very helpful and available. She is the go-to-gal for your real estate needs! Very impressed! She listened to all our needs and wants in a home. Really understood all details that were necessary for purchase.
---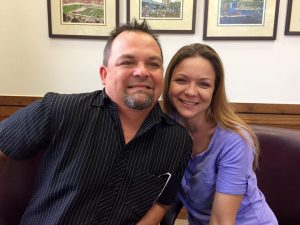 Amy Wiggins
Cedar Park, TX
I recommend Rebecca Wooten if you want to sell your home fast! She is very motivated and knowledgeable within the real estate industry. I trust Rebecca and her team, I will use her again on my next home purchase! Thanks Rebecca
---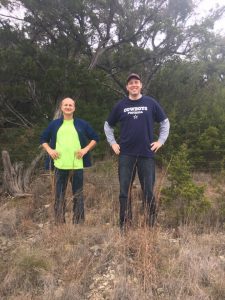 Keith Morgan
Cedar Park, TX
She was awesome in every way. She was always available to answer our questions and went out of her way to ensure we were comfortable with each step of the process.
---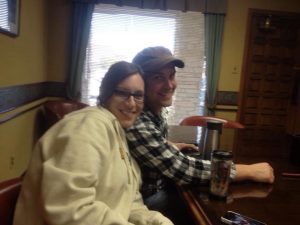 Rebecca was always available and helped us negotiate the deal that we felt really comfortable with. I will recommend her to anyone that is in the market to buy or sell. She was very professional and made us feel important.
---
Joanna Brown
Cedar Park, TX
Rebecca is Awesome! she is very a professional, great realtor and a kind person! she helped us buy and sell our house. always give her 100% TIME and EFFORT to her clients needs. she always available when we have questions and we need help regarding the house and even in personal matters. She's very helpful! would highly recommend this nice lady for any real estates need. WE are very satisfied for her service!
---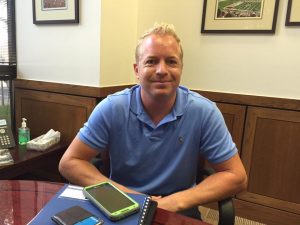 If you are selling a home... call Rebecca. She is very quick and knows the business. She put me to work right away getting the house ready to sell and her team knew exactly what needed to be done to set it apart. I waited a couple months longer than I should have to put my house on the market so  the buying activity was cooling a bit by the time it hit. Even with that said, She got me over asking price within 3 days of being on the market. I wont be calling anyone else for real estate. Thanks Rebecca!!!
---
I think there is no other person like Rebecca Wooten in real estate property business. I'm so grateful to her for her exceptional assistance in renting my house. She was extremely professional and competent, I would use her again in a heartbeat, and her local knowledge in real estate property is  unbelievable. I would highly recommend working with her to sell/buy/rent property. Thanks
---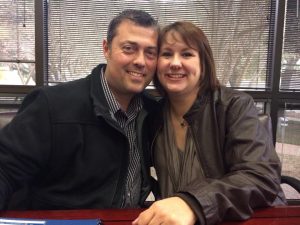 Shayne O'Brien
Leander, TX
If you want to sell your home quickly and for a great price then Rebecca is the one. You will love the quick response time she gives you with your questions and the tenacity that she has to sell your home. Rebecca has sold 2 homes for me. Take the word of a returning client...you want her on  YOUR team....not competing you.
---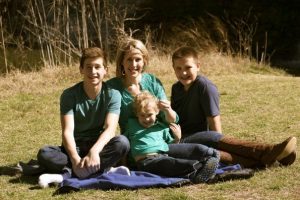 Celeste Eastwood
Cedar Park, TX
I'm a single mom newly divorced and was tossing the idea around rather or not I should sell or refinance my home. Rebecca was honest and did what was best for me, not what was going to put money in her pocket. She looks out for others before she looks out for herself.
---
Rebecca was wonderful. She marketed our house well and stayed on top of the entire process - which went smoothly and quickly. Very pleasant and professional - highly recommend!
---
Jocelyn Windsor
Cedar Park, TX
Working with Rebecca was a real pleasure. She listened to our needs and found us the perfect home. One of the best things about Rebecca is that she was always available for questions or clarification; answering emails or calls usually within 15 minutes. She always looked out for our interests  throughout the entire process. I highly recommend Rebecca for any of your real estate needs. Thank you, Rebecca for all your hard work. We are so happy with our new home!
---
Mark Hebert
Jonestown, TX
I saw someone with moving boxes out on their front porch the other day. I almost stopped and asked if they were moving and needed the name of a really good realtor. Let me explain why. I had two houses to sell - one investment property and our personal home. I was a little worried about the  area and that we were well into the selling season. Rebecca had both homes under contract within a couple of days and both for more than listed price! Her energy and marketing expertise is unmatched! Don't miss out. Call Rebecca if you want a really good agent working for you!
---
Mike Parreno
Cedar Park, TX
Although, I found a home to rent on short time per day, I had enlisted Rebecca on my neighbors reference, Rebecca was immediately responsive, attentive and very professional. Since I found a new home to lease for this year, I am sure next year that I want to work with Rebecca to buy my first home.  Thank you Rebecca and God bless.
---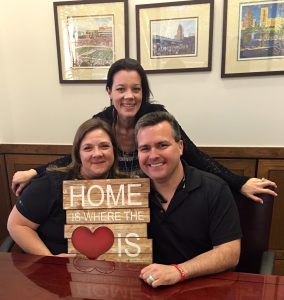 Mitch Murrell
Leander, TX
Rebecca Wooten has been my real estate agent to sell my current home and find/purchase a new home for our family. If you have ever sold or purchased a home you will know that this can be a trying experience at times. Rebecca proved not only to always be professional during this process but she  was also my rock to lean on. She often calmed my thoughts and steadied my nerves with her confidence and knowledge. She went well above and beyond what I expected from her in her marketing expertise. She used the latest cutting edge techniques to prepare my home for a quick sale that resulted in offers that were far above my asking price. Rebecca was always on my side during the purchasing process and I always felt that she had my best interest in mind. She was very ethical in every calculated move she made. By the end of the entire process, I grew to trust her not only as my agent, but as my friend. I would highly recommend Rebecca and her team to anyone who is considering purchasing or selling their home. I know there are many agents out there, but I can't image many that are better than Rebecca. If you decide to sell or purchase your home and you use Rebecca, be prepared to move quickly because she sure will.
---
Rebecca was AWESOME to work with! She was 90-to-nothing from the very beginning. She helped us through every step of the way, getting a contract, closing, and constant contact with us and the seller. We could not have done it without her. Would highly recommend her without reservation and  definitely would use her again!
---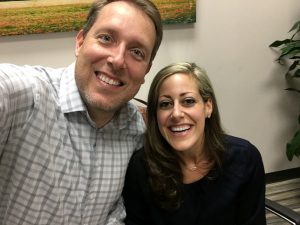 Jennifer Morgan
Leander, TX
Rebecca is the BEST! Words cannot describe how lucky we were to work with Rebecca! I highly recommend her to anyone buying or selling a house! As sellers and buyers, we were guided the whole way through this essential process with such care and professionalism. She kept us informed, educated us on  the process, and continues to follow up with us. I can't thank her enough. She is all about integrity and excellence. When selling, we received multiple interested buyers the first week our house was listed--thanks in large part to Rebecca's incredible work. Rebecca brought in a fabulous photographer to showcase our home online and right away provided an open house showing, which brought in serious buyers. She suggested tips to help stage our home, which helped make it more appealing to a larger group of potential buyers. Rebecca was wonderful in keeping the transaction moving along and getting to closing in a timely manner. She was always available to answer our questions (and the buyers!). She is so responsive and is the sweetest person! Great experience!
---
Ellen Briscombe
Lakeway, TX
We couldn't have been more pleased with Rebecca's service. We were well informed threw the whole process of selling our duplex. She did a great job marketing it and it was a fast seamless closing.
---
Oliver Vanderlip
Austin, TX
Rebecca has done very well selling homes and finding houses for prospective buyers...she's a no-fuss lady who loves her job, going well out of her way to be of genuine service...although she doesn't pursue rentals as much, she greatly helped my wife and I when looking to lease a home...it's clear  that Rebecca does an upstanding job as a realtor in helping fit clients needs.
---
Ronnie Wooten
Cedar Park, TX
There are not enough words in my vocabulary to accurately convey what Rebecca means to me. She works harder and cares more than any other agent (or person) that I know. She not only handles all of the financial and legal issues, but my emotional issues as well. What an angel.
---
Rebecca has been wonderful to work with. She is professional and thorough and has handled all requests in a timely manner. She is honest and up front and we would definitely do business with her in the future. I am grateful to work with her!
---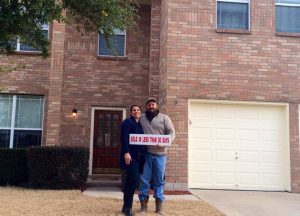 Rebecca did an amazing job of selling our house! She was very responsive and knowledgeable. This was our first experience selling a home and Rebecca did a great job of helping us navigate through the process. Would highly recommend her!
---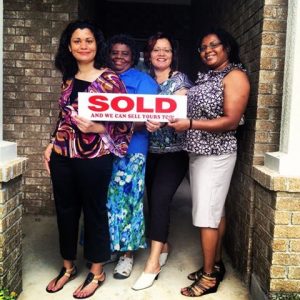 Glenda Garmon
Round Rock, TX
Rebecca is wonderful! She helped me to buy my first home last year. Thanks to Rebecca's knowledge and skillset the process of purchasing a home was quick and painless. She took care of everything! She had the house properly inspected and had the sellers fix what was wrong. All I had to do was show  up and sign the papers. She also provided me with an excellent Mortgage and Title Company. There are not enough words I could say about how great Rebecca was to me and my family. I highly recommend her.
---
Roy Jackson
Cedar Park, TX
Rebecca renewed my belief in Real Estate agents. After attempting to sell our home two years ago and selling another home in another market earlier this year, It was refreshing to work with such a knowledgeable professional. Rebecca exceled in all aspects of the transaction and got us more than we  expected. Rebecca Rocks!
---
Bryden Baker
Cedar Park, TX
Rebecca is such a wonderful agent!! She works very hard and is always available to show houses, not to mention her warm personality. She is very knowledgeable and is quick to respond to any questions that I may have. I would recommend her to anyone that is looking to buy!!!
---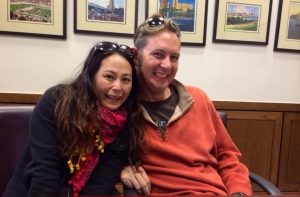 Mike Naydeck
Cedar Park, TX
Great agent. Very helpful and extremely honest. Rebecca likes to work quickly and is very timely with her responses. Patience is a virtue and Rebecca possesses more than any other agent we spoke with. She is quite helpful and willing to share contacts that may be of help to someone new to an area.  Thanks for the great home buying experience, Rebecca!
---
While we were looking for a home to rent and dealing with an IRS Tax Lien on our credit, Rebecca helped us to find a great home and negotiated the deal for us. We are glad to have found her.
---
Rebecca is a top notch real estate agent. She cares about people and is not only interested in making the sale for her own purposes, but to make sure her client is happy and gets exactly what they want. She is a true professional, willing to go the extra mile and get the job done. She got offers  and a contract on our home in one day. Highly recommended.
---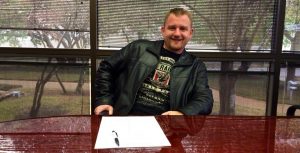 Daniel Rumsey
Round Rock, TX
I had the pleasure of having Mrs. Wooten help me find an awesome home. My schedule is a bit hard to work around so I was very surprised to have my calls or texts answered past midnight and on the weekends, no matter how trivial the question. On top of steering me clear of bad deals, she advised me immediately to place an offer on a severely underpriced home which resulted in immediate equity upon closing. She knows her stuff for which I am undeniably grateful for. Regards, Daniel Rumsey.
---
Charee Harrison
Leander, TX
Rebecca is very professional and knowledgeable of the housing market and the process of buying and selling. She is such a genuine person and has outstanding morals. She was easily accessible and available at any time. She was focused and attentive to my needs and went above and beyond so I was  comfortable with my decisions. I would highly recommend Rebecca to anyone looking for a real estate professional!
---
Sean Briscombe
Georgetown, TX
I have been in the real estate, lending, and investing market for 15 years. I have worked with hundreds of realtors, and have training coached many more. Rebecca is by far the best in the business! There are plenty of agents out there who claim to "cater to the ultra wealthy", or might have a more  public presence, however, very few understand how best to successfully manage the process of buying and selling real estate, like Rebecca Wooten does. She would never say this about herself… But she is head and shoulders above the rest!
---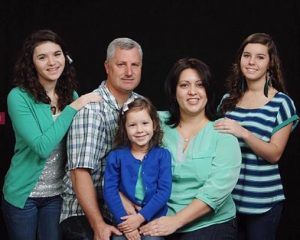 Kimberly Slagle
Leander, TX
Rebecca, is an amazing realtor and person! She will give you 110% of her times and efforts. She was always available and helped us out so much! If you are looking for someone who will go out of their way to help you sell or buy a home she is the one to call.
---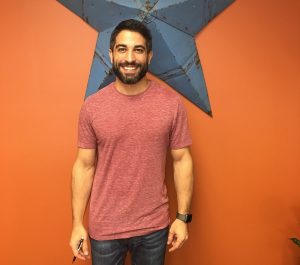 Brian Arebalo
Cedar Park, TX
Truly an amazing first time home buying experience. Rebecca not only met my expectations but exceeded every one of them. From speedy email responses to knowing the local area - Rebecca nails it. Rebecca's use of technology allowed me to effortlessly enjoy home viewings from my office desk in San Jose. The entire experience was amazing and saved me hundreds, if not thousands of dollars. Thanks for a great experience Rebecca!
---
RichWithBlessings
Jonestown, TX
We loved partnering with Rebecca to find our first home! She was on top of all of the listings and would meet us anywhere at anytime, day or night, if a new listing popped up. She knew what we wanted and provided knowledge and expertise every step of the way. We ended up building a home, and she  was a terrific asset to that process as well, checking in on us, checking in on the site, and making sure all of our questions were answered. I would highly recommend Rebecca Wooten as a real estate professional.
---
Rebecca exceeded our hopes and expectations in finding a realtor! We were looking for property to be the site for the future construction of a home. It was extremely difficult because we are currently living five hours from the Austin area. Rebecca did all of the preparatory work in setting up  properties for us to see so when we came down on the weekends to look at prospective properties all we had to do was show up and meet her. She helped us find our dream property and was relentless in making sure we were taken care of in the process of purchasing the property, even with a long distance closing. If you want a realtor who will go above and beyond for you as a buyer, Rebecca Wooten is your choice. We recommend her without reservation!!
---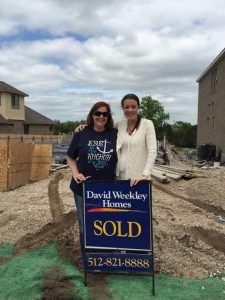 If your looking for someone who is going to work hard for you, Rebecca is your Agent. I truly wouldn't have gotten thru the selling experience without her. She always made herself available, and went above and beyond to sell my house. And, she helped me find my new dream home. She always has a  positive attitude and always goes the extra mile for her clients. I give her 5 stars! Thanks Rebecca, you are truly appreciated.
---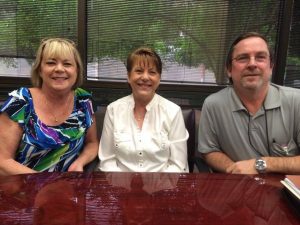 Rebecca was wonderful during this process. She understands the market and gets you the house that you want. She is also selling our home, and knows how to network... We just listed it this morning and offers are coming in. Eric, the photographer is wonderful. He knows how to showcase a home. We are  so lucky to have Rebecca as our realtor. Just don't know what we would have done without her.
---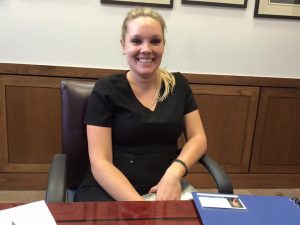 Tiffany Jensen
Cedar Park, TX
Rebecca did a wonderful job putting our house on the market. She made sure to keep great communication between us and everyone involved with the sell of my house. She knows exactly how to price your house and where to advertise! My house was under contract the first day it was on the Market.  Thanks Rebecca and we look forward to the purchase of a new home soon!
---
Len George
Cedar Park, TX
She is a top notch real estate professional with integrity and skill. If you want your house sold, she will turn heaven and earth to make it happen. She is familiar with the greater Austin real estate market. She also excels at using technology to market her listings. She understands the  importance of hitting the market quickly and with impact to get a property exposed to the maximum number of potential buyers.
---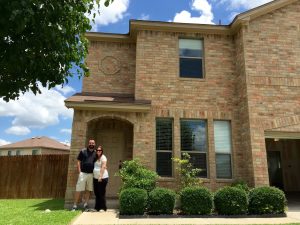 David Johnson
Cedar Park, TX
I want to start out by saying that Rebecca is a no nonsense, straight to the point kind of realtor. This is exactly who we were looking for while selling our home. She was extremely knowledgeable of the area that we were selling in and had all of the numbers to back it up. Rebecca was very  diligent when it came to the paperwork and made sure the other parties took care of their end in a reasonable time frame. We were on a somewhat tight schedule when we put the house on the market and she met every goal that we had asked for. If you are looking for a very professional realtor who knows what she is doing and does not just sit around and wait for someone else to do her job for her then she is the one you want!